Why Kenya Lost Rights to Host 16-Nation Africa Soccer Contest
CAF, while announcing the decision on Saturday, said Kenyan sport officials were "not truthful" about the state of the country's preparedness to host the prestigious 16-nation showpiece.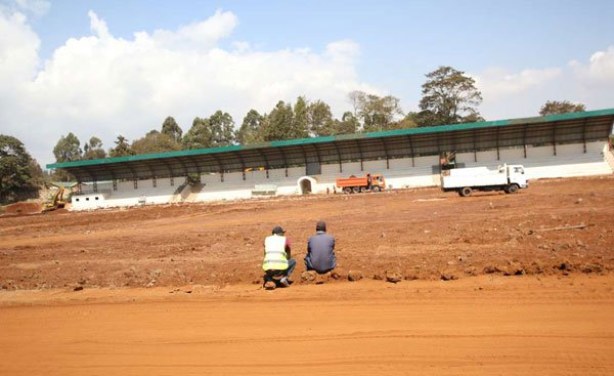 Construction workers at the Kinoru stadium in Meru last week. The stadium was one of five others chosen to host the African Nations Championship (CHAN) games but Kenya was at the weekend stripped of her rights to manage the event, which will start in January. African football chiefs said Kenya was not prepared for the 16-nation showpiece because the stadiums are incomplete.