Have You Watched The Mugabe Walk Challenge Video?
A video clip in which a young man imitates how President Robert Mugabe struggled to walk to the podium to give his address at the United Nations General Assembly has set the internet ablaze. Mugabe's old age and frailty are now A source of amusement for many Zimbabweans.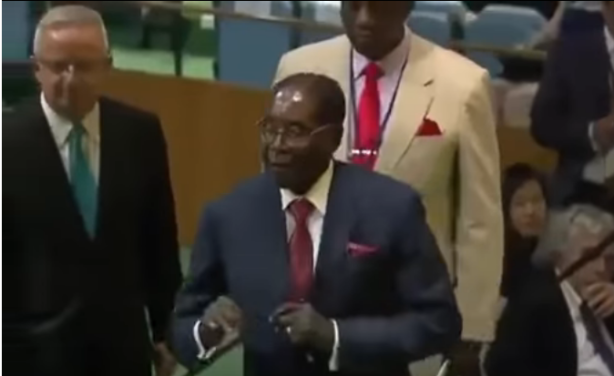 President Robert Mugabe stumbles to the podium.
InFocus
"Some of us were embarrassed, if not frightened by what appeared to be the return of the biblical, giant, gold Goliath," said President Mugabe to loud applause. "Are we having a ... Read more »

Zimbabwe's President Robert Mugabe has been caught with his eyes closed during US President Donald Trump's first speech at the UN General Assembly, despite the American leader's ... Read more »