Age Limit Debate Shuts Down Parliament - Again
For the second time in less than seven days, the plenary to debate MP Raphael Magyezi's motion on amending of the age limit was adjourned prematurely thanks to the filibustering of MPs opposed to its lifting.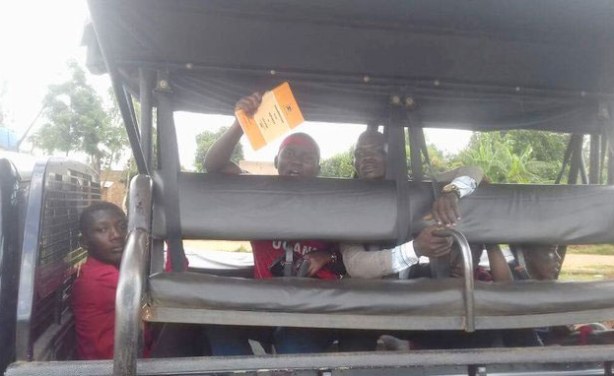 Over 20 protesting students of Gulu University were arrested after wearing red ribbons to show their opposition to the lifting of the age limit.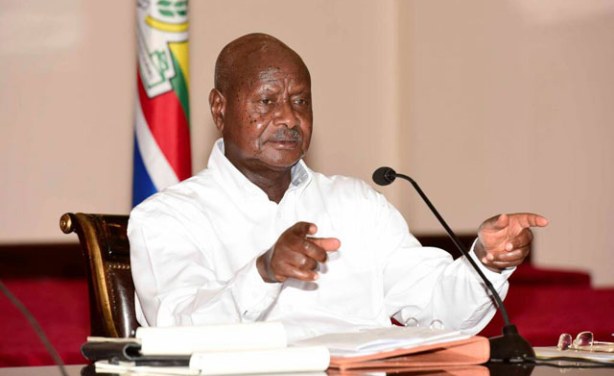 President Yoweri Museveni briefs the press on the proposed changes to Uganda's land laws. He spoke briefly about the age limit debate.
Uganda: When Magyezi, MPs Opposed Last Year's Motion On Age Limit

Observer, 27 September 2017

In the last two weeks, parliament has been gripped by passionate exchanges triggered by a proposed amendment to the Constitution to remove the age cap for presidential candidates. Read more »

Uganda: Former Leaders Nsibambi, Bukenya Say Museveni Should Retire

Observer, 27 September 2017

Three former top leaders in government have thrown their weight behind the campaign to secure the last constitutional barrier to President Museveni's continued stay in power after… Read more »

Uganda: How Parliament Came to Blows

Observer, 27 September 2017

Punches, flying chairs and shouting dominated yesterday's plenary sitting at Parliament as the ruling NRM unsuccessfully tried to muscle through its draft bill to amend Article… Read more »

Uganda: Tear Gas Rocks Mbarara As Police Battle With FDC's Ingrid, Amuriat

Monitor, 26 September 2017

Business paralysed in Mbarara town as police battled with Forum for Democratic Change's secretary for mobilization Ingrid Turinawe and the party presidential candidate Amuriat… Read more »

Uganda: Parliament Postponed After Chaos over Age Limit Debate

Observer, 26 September 2017

Parliament reconvenes today after it was prematurely adjourned by deputy Speaker Jacob Oulanyah. Today's plenary is expected to be presided over by Speaker Rebecca Kadaga. Read more »

Uganda: How Parliament Broke Off

Observer, 27 September 2017

At 7:03pm, Kadaga announced that the Magyezi motion on presidential age limits would be tabled. The opposition protested. Read more »

Uganda: MP Nsamba Outlines Tactics to Fight Moves On Age Limit

Observer, 27 September 2017

PATRICK NSAMBA OSHABE (Kassanda North) was the second NRM MP, after Igara West's Rapheal Magyezi, to propose a constitutional amendment. Although he spoke second, his motion was… Read more »
InFocus
A motion to change the age limit for the Ugandan presidency has brought chaos to the country's Parliament - and the debate has spilled over into the press. Here are a selection of ... Read more »

There were chaotic scenes in Parliament after Speaker Rebecca Kadaga said the order paper had been amended to include a controversial motion to amend the age limit cap for ... Read more »