How Much is Nigeria's Ex-Oil Minister Accused of Stealing?
Former minister of petroleum resources Diezani Alison-Madueke has been accused of corruption and misappropriation of the country's funds during her administration. She has denied all wrongdoing.
Nigeria: How Much Did Former Oil Minister 'Steal'?

allAfrica, 29 September 2017

Diezani Alison-Madueke, served under former president Goodluck Jonathan from 2010 to 2015 and was Nigeria's first female minister of petroleum resources. She has been accused of… Read more »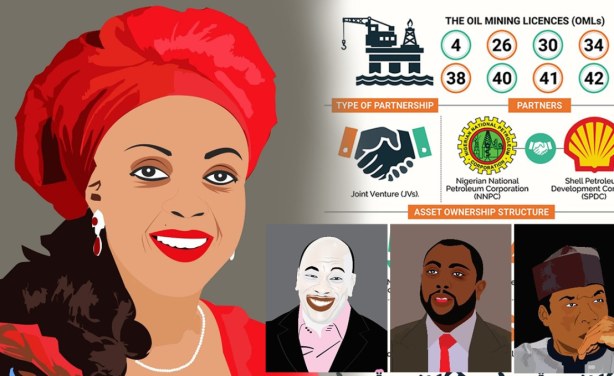 Former oil minister Diezani Alison-Madueke and her men who bled Nigeria's treasury.
Nigeria: INEC Officials Docked for Alleged N362 Million Diezani Bribe

Premium Times, 28 September 2017

The Gombe zonal office of the Economic and Financial Crimes Commission EFCC, on Thursday arraigned the duo of Ibrahim Muhammed Umar and Sahabo Iya Hamman, both serving and retired… Read more »

Nigeria: Anti-Graft Agency Arrests Two Top Officials

Premium Times, 28 September 2017

The anti-graft agency, EFCC, has arrested two top officials of Ekiti State. Read more »

Nigeria: Fayose Reacts to Arrest of Top Ekiti Officials By EFCC

Premium Times, 28 September 2017

The Ekiti State Governor, Ayo Fayose, has reacted to the arrest of two of his top officials by the anti-graft agency, EFCC. Read more »
InFocus
Since leaving office in 2015, former oil minister Diezani Alison-Madueke has been implicated in bribery, fraud, misuse of public funds and money laundering cases in Nigeria, ... Read more »

The Economic and Financial Crimes Commission has revealed details of cash and properties that have so far been traced to a former minister of petroleum, Diezani Alison-Madueke. Read more »

The UK's National Crime Agency has frozen properties valued at £10 million allegedly bought for the former minister of petroleum resources Diezani Alison-Madueke. Two ... Read more »