Questions Raised on China's Foreign Policy in South Sudan
China's growing involvement in the country's civil war differs from its past approach to non-interference, though there is debate on the long-term implications as its role in African, and global, security affairs expands writes Yanmei Xie for International Crisis Group.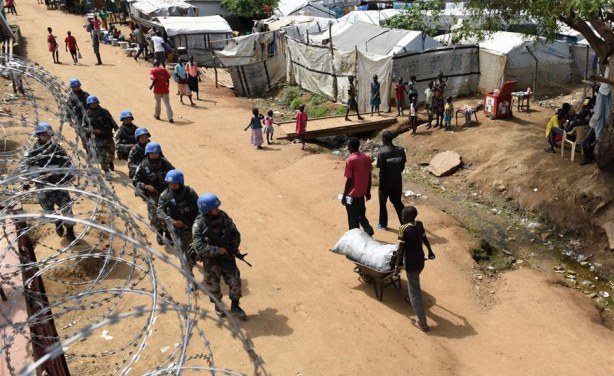 Chinese peacekeepers patrol at the Protection of Civilians site 1 beside the United Nations House in Juba, capital of South Sudan, Aug. 11, 2016. The UN Security Council voted for a resolution to authorize deployment of 4,000 strong troops to strengthen the UN peacekeeping mission in South Sudan, known as UNMISS, after a renewed fighting in the country's capital of Juba.
InFocus
President Kiir is said to be fearing for his legitimacy once the term of the transitional government created by the August 2015 Peace agreement expires in February 2018. Read more »