Mugabe Admonishes VP Mnangagwa at Airport - VIDEO
In a video the visibly angry President Robert Mugabe appeares to be rebuking Vice President Emmerson Mnangagwa. This follows an unprecedented rift between Mugabe's two deputies that had unfolded, with Phekezela Mphoko accusing Mnangagwa of undermining the president's authority by alleging he was poisoned at a political rally in August.
Video
Author:

ZBC TV

Publisher:

Publication Date:

4 October 2017

There was drama at the airport when the visibly angry President Mugabe appeared to be rebuking his deputy Vice President Mnangagwa as the pair ... see more »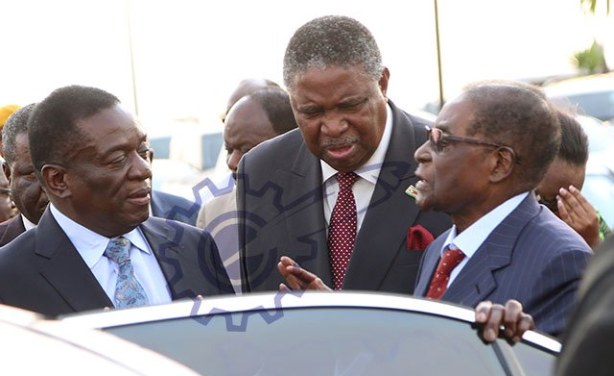 President Mugabe talks to Vice Presidents Emmerson Mnangagwa and Phelekezela Mphoko at Harare International Airport.