Will Ballot Papers Get to Liberia's Polling Centers in Time?
The infrastructure challenge that the country faces, especially the bad roads during the unrelenting rainy season, poses a prticular worry for the head of the European elections observatory mission.
Liberia: Final Batch of Ballots On Ground

Observer, 6 October 2017

Authorities of the National Elections Commission (NEC) have confirmed that the final batch of ballot forms for the representative elections arrived from Ghana yesterday. This… Read more »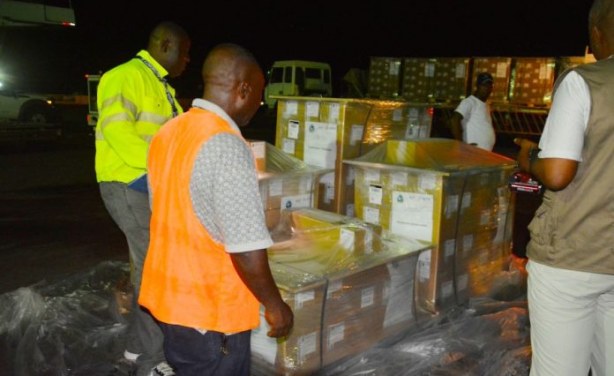 NEC staff take receipt of the boxes containing the presidential ballot papers.
InFocus
It has been 73 years since Liberians witnessed a peaceful transfer of power from one elected president to another. Read more »

The 20 contenders vying to replace President Ellen Johnson Sirleaf have echoed the campaign pledges she made on the trail in 2005 to end corruption and promote development. ... Read more »