Mugabe Hints at Zimbabwe Cabinet Reshuffle
Zimbabwe's President Robert Mugabe said that he may make changes to his cabinet at a time of rising tensions within his ruling party over who will eventually takeover from him. The world's oldest head of state rarely changes his Cabinet.
Zimbabwe: Ruling Party Fights Overshadow Economic Ruin

The Herald, 8 October 2017

Zanu-PF leaders should resolve their differences within prescribed party frameworks as public spats cause more harm than good, President Mugabe has said. Read more »

Zimbabwe: President Meets Regional Youths

The Herald, 7 October 2017

President Mugabe yesterday received regional youth leaders at State House, who invited him to visit the People's Republic of Russia for the official launch of the International… Read more »
Video
Author:

SABC Digital News

Publisher:

Publication Date:

6 October 2017

Tensions are escalating in Zimbabwe's ruling ZanuPF, as Vice President Emmerson Mnangagwa has hit back at Vice President, Phelekezela Mphoko saying he ... see more »
InFocus
First Lady Grace Mugabe has lashed out at the country's Vice President, Emmerson Mnangagwa, while launching the Empowerment Bank. This follows reports that Mnangagwa had been ... Read more »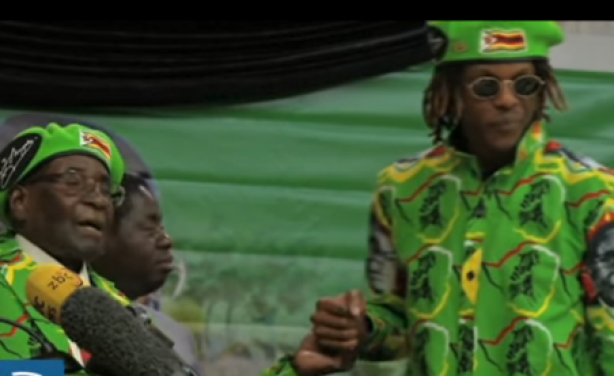 President Robert Mugabe and his on Robert Junior.