South African Train Corporation on the 'Brink of Collapse'?
The City of Cape Town intends to take over management of Metrorail in order to expedite a plan by the National Department of Transport to modernise the rail service, Mayoral Committee Member for Transportation and Urban Development Brett Herron has said.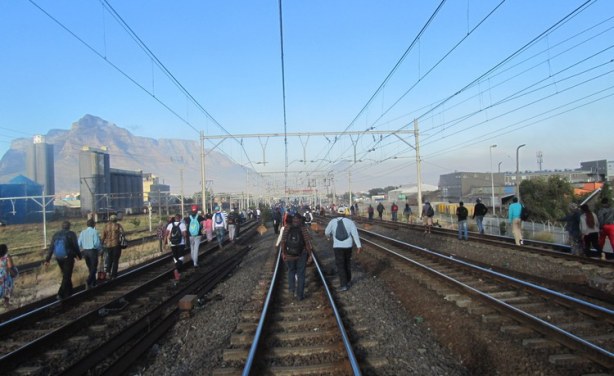 Commuters abandon a Metrorail train and walk to Maitland train station, crisscrossing the railway tracks for about half a kilometre (file photo).