Suspended Expulsion for South African University Protesters
Four Cape Peninsula University of Technology students accused of disrupting a council meeting will not be able to resume their studies for a period of 12 months during which if they are found guilty of further transgressions, they will be permanently removed from the institution. This follow months of unrest at the university's campuses, with students voicing concerns over several areas of administration including student accommodation and outsourcing, which the university agreed to phase out.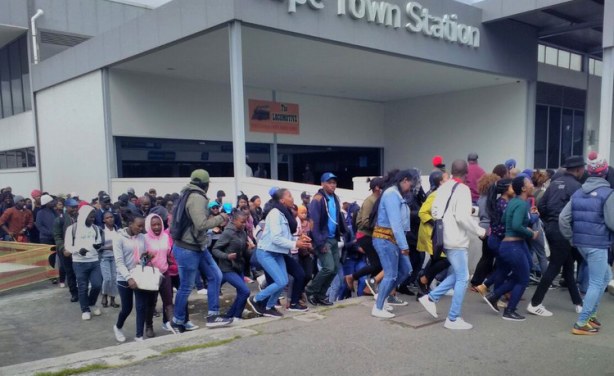 Cape Peninsula University of Technology protesters at Cape Town Station (file photo).
InFocus
Police have confirmed the arrests of 28 security guards at the Cape Peninsula University of Technology (CPUT). This comes after two student protesters were released on bail ... Read more »