South African Court Rules Apartheid Activist Was Murdered
The High Court in Pretoria has handed down judgment in the inquest into Ahmed Timol's death, ruling that the anti-Apartheid activist was pushed from the 10th floor of the John Vorster Square Police when he died in 1971.
Video
Publisher:

Publication Date:

12 October 2017

The North Gauteng High Court in Pretoria hands down judgment in the Ahmed Timol inquest. see more »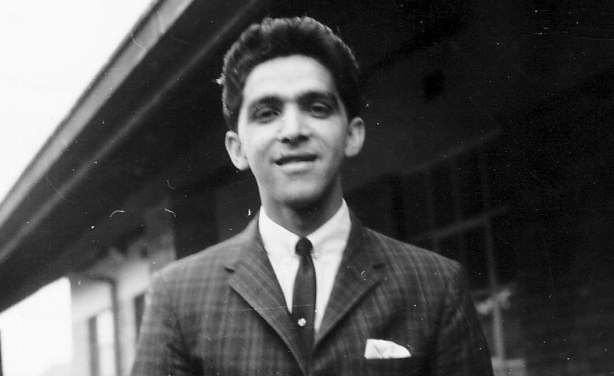 Ahmed Timol, late South African Communist Party member who was arrested and interrogated by special branch police at John Vorster Square when he reportedly "fell" to his death (file photo).
South Africa: History, Suppressed - What Didn't Get Revealed At the Timol Inquest

Daily Maverick, 22 September 2017

Perhaps the most mind-boggling of the ANC government's unwritten rules is the one that states: "All apartheid-era political killers shall be let off the hook." In among the… Read more »

South Africa: Biko's Killers Must Sit in the Dock

Daily Maverick, 12 September 2017

Forty years after police killed Black Consciousness Movement leader Steve Biko, no one has been prosecuted. That's despite five officers being denied amnesty by the Truth and… Read more »

South Africa: Timol's Father Died a 'Broken Man' - Inquest Hears

News24Wire, 14 August 2017

Ahmed Timol's father died a broken man 10 years after the death of his son in police custody, the North Gauteng High Court in Pretoria heard on Monday. Read more »

South Africa: Witness's Testimony on Apartheid Activist's Death Contradicts Security Cop

News24Wire, 10 August 2017

The North Gauteng High Court heard on Thursday from a second witness in the Ahmed Timol inquest that the alleged time of death of the anti-apartheid activist was in the morning,… Read more »

South Africa: #TimolInquest - Key Witness to Face More Questions On Timol's Time of Death

News24Wire, 4 August 2017

Former security branch police sergeant, Joao Jan Roderigues, will be re-examined in the Ahmed Timol inquest that is being heard in the North Gauteng High Court in Pretoria. Read more »
InFocus
Former security branch police officer Joao Jan Rodrigues has testified before the North Gauteng High Court where he described the final moments of anti-Apartheid activist Ahmed ... Read more »