Facebook Courts African Start-Ups with Funding, Contest
Nigerian start-up Andela, backed by Facebook founder Mark Zuckerberg, has raised nearly U.S.$40 million for the development of IT talent in three African countries. This comes as Facebook prepares to host a contest in Nairobi where 15 African start-ups will compete for the chance to win U.S.$25,000 and a visit to the San Francisco headquarters of the social media giant.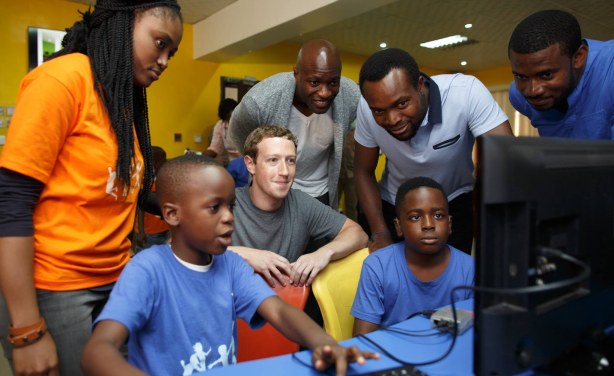 Facebook founder Mark Zuckerberg at the Co-creation Hub in Nigeria (file photo).
InFocus
The social media mogul is reportedly planning to launch a programme to beam free internet from the sky to unconnected areas in the country. Read more »

Facebook CEO Mark Zuckerberg has said that the social media giant will partner with Eutelsat on a project that will provide Internet coverage to large parts of Sub-Saharan Africa. Read more »

Facebook has opened an office in Johannesburg, South Africa. Read more »