Ugandan Court Tells Govt to Compensate Suspects for Torture
The High Court in Kampala has ordered that each of the 23 suspects in the murder of former police spokesperson Andrew Felix Kaweesi be compensated with U.S.$22,000. Justice Margret Oguli ruled that prison authorities violated the suspects' rights by torturing them while in custody.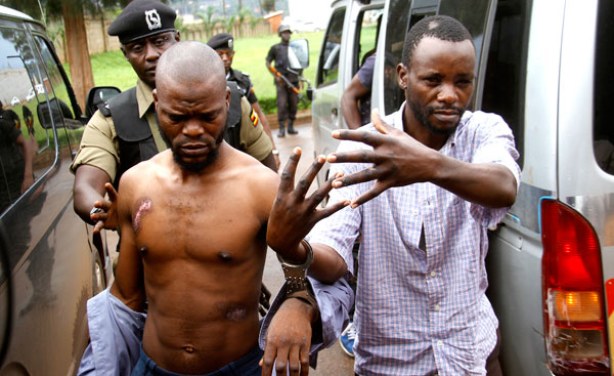 Suspects in the murder of former AIGP Felix Kaweesi display injuries that were allegedly inflicted on them by police officers at Nalufenya Detention Centre.