Nigerian Football Legend Kanu to Visit Zimbabwe
Football fans in Harare will get a chance to get close to the iconic Emirates FA Cup trophy, which will be accompanied by former Arsenal star Nwankwo Kanu, who won the Cup with the Gunners. Kanu, a three-time FA Cup winner, is the Emirates Cup Ambassador.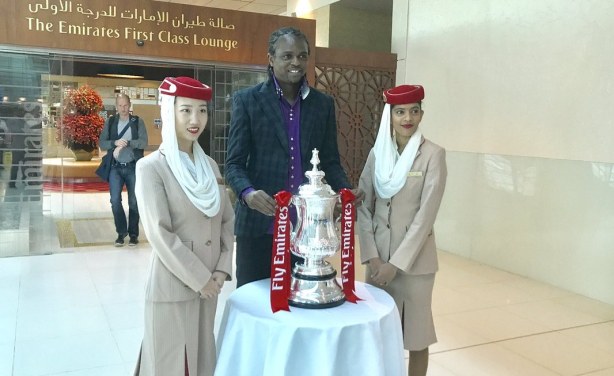 Nwanko Kanu with English FA Emirate FA Cup.