Huge Explosion Hits Somali Capital Mogadishu
At least 20 people have reportedly been killed and more than a dozen injured after a truck loaded with explosives detonated at a busy road junction. Witnesses say the deadly blast badly damaged a nearby hotel and left scenes of devastation.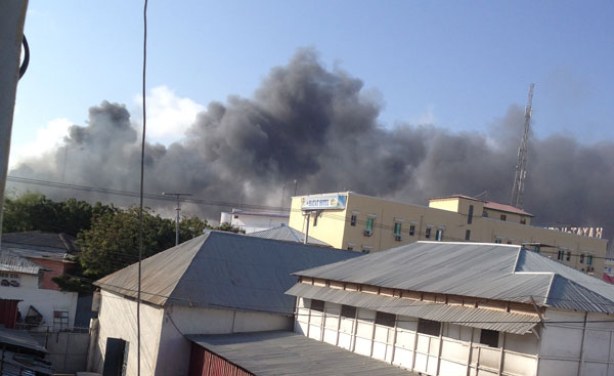 Heavy smoke is seen billowing from the area where a truck bomb exploded in Somali capital Mogadishu.
Somalia: Deadly Bomb Blast Strikes Mogadishu

Deutsche Welle, 14 October 2017

A powerful explosion from a truck bomb killed dozens of people in Somalia's capital, Mogadishu. Residents called it the most potent blast they'd heard in years. Read more »