Rwandan Court Refuses to Split Rwigaras' Case
The court has decided not to separate the trial saying that there are common charges against former presidential aspirant Diane Rwigara, and her sister Anne and their mother Adeline, which may complicate the process if they are tried separately. The three are facing charges of forgery, inciting insurrection and sectarian practices. They have reportedly been in custody for over a month.
Rwanda: Court Refuses to Split Rwigaras Case

New Times, 14 October 2017

The Nyarugenge Intermediate Court on Friday denied the request by prosecution to separate the hearing of three Rwigara family members who face charges related to inciting… Read more »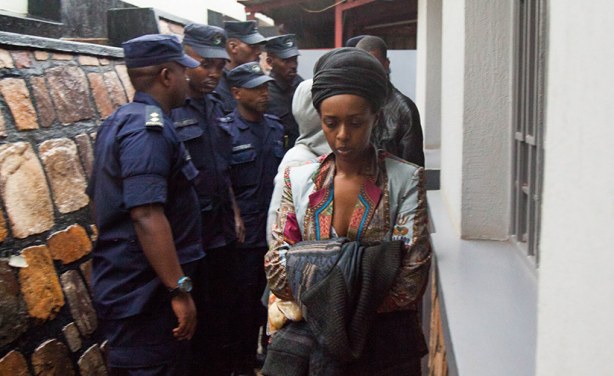 Diane Shima Rwigara getting out of the house after the Police presents her warrant (file photo).
InFocus
The Nyarugenge Intermediate Court has adjourned, for the third time, the pre-trial hearing of Diane Rwigara, her sister Anne and their mother Adeline. The three are facing charges ... Read more »

The prosecution has cited the need to protect state witnesses. Diane Rwigara is on trial alongside her mother Adeline Rwigara and sister Anne, facing charges of forgery, inciting ... Read more »

Former presidential candidate Diane Rwigara, her sister Anne Rwigara and their mother Adeline Rwigara will be charged with public incitement among other charges, according to the ... Read more »