PHOTOS: Rwandan Father's Joy Finding Daughter After 23 Years
Leonard Sebarinda, now 70 years old, was haunted for decades by the disappearance of his daughter, a toddler, in the aftermath of the 1994 Genocide against the Tutsi, writes The East African.
Photo Essay
Picture 1 of 6

The last time Leonard Sebarinda saw his child, two-year-old Beata Nyirambabazi, was in 1994 at the Mengeti Orphanage run by Italian priests and nuns in Nyamata, Bugesera. Her mother, twin ... see more »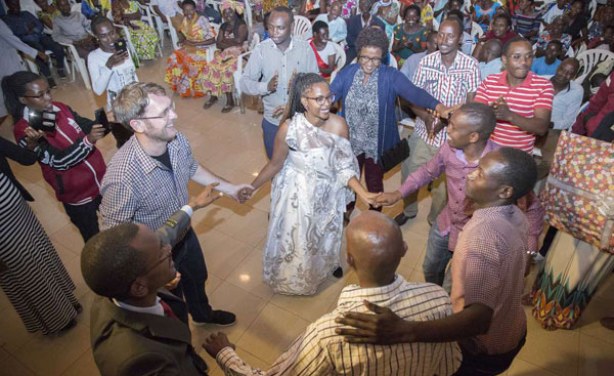 Jeanette Chiappello, in a white dress, and her husband Massino Gharsi, dancing with the family at the ceremony in Ntarama to celebrate her return.