South African 'Train Surfers' Risk Their Lives
Train surfers distinguish themselves from commuters who hang on doors, windows, between carriages and even on top of the trains by performing stunts. Surfers range in age from school boys to blue collar workers.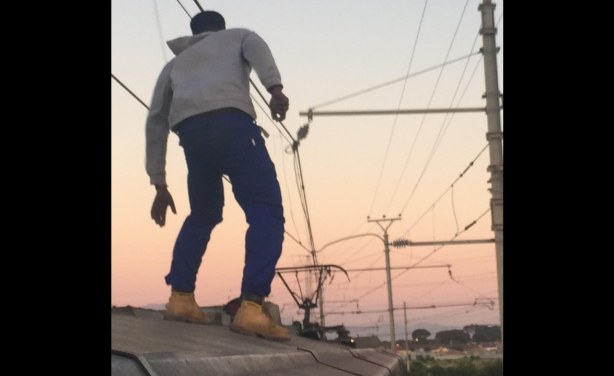 A man surfs on top of a train in Cape Town.
Video
Publisher:

Publication Date:

16 October 2017

Surfing typically takes place during peak hours -- between 7am to 8am and from 3pm to 7pm. Trains are often congested during these times. Commuters ... see more »