Rwanda Concerned About 'Uganda Hosting Dissidents'
Rwandan authorities are worried about Uganda allowing exiled tycoon Tribert Rujugiro to operate in Uganda and work closely with government officials, according to a source. Rujugiro was a special economic adviser to President Paul Kagame before he fell out with the government at the end of 2009.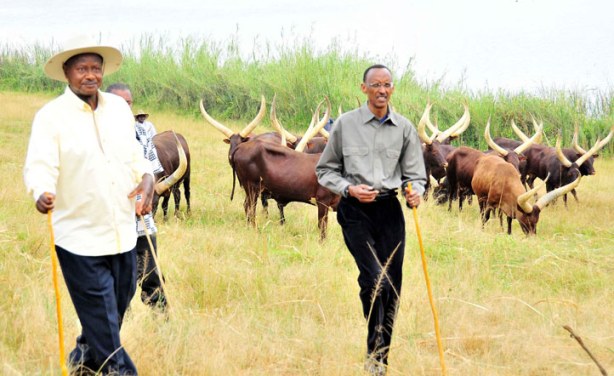 Uganda President Museveni (L) and Rwanda President Paul Kagame (file photo).