Ugandan President Says Violence Will Be Met with Violence
President Yoweri Museveni has suggested that his party may not shy away from using brute force. "I want to warn all those who are threatening people... to think that you can threaten NRM, and you use violence, yet NRM is the master of violence but our violence is disciplined and purposeful," he said.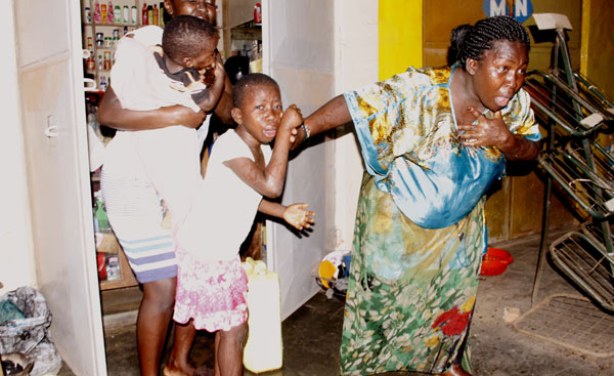 A woman guides children in Kasubi, Kampala on Tuesday after police fired live bullets and teargas to disperse a consultative rally on the proposed deletion of Article 102 (b) from the Constitution.
Uganda: Museveni Warns On Age Limit Violence

Monitor, 18 October 2017

President Museveni has warned that he will not tolerate any violence in regard to the ongoing age limit debate and that the ruling National Resistance Movement (NRM) party cannot… Read more »
Video
Author:

NTVUganda

Publisher:

Publication Date:

18 October 2017

An opposition rally in Kasubi to campaign against changing the constitution was cut short as police fired teargas. Police say they were stopping ... see more »
InFocus
President Yoweri Museveni - who is 73 - has reportedly said he has a "mission to accomplish" and this is why he wants parliament to scrap constitutional age limits for presidential ... Read more »

In what may be the fastest movement of a bill, especially one presented by a private member, the Magyezi Bill has so far moved four critical steps in less than a week - from ... Read more »