Mugabe Flies Out to Uruguay, Wife Goes to Russia
President Robert Mugabe and his wife Grace Mugabe have left the country headed for different destinations in another serious drain on an already overburdened treasury. Mugabe is due in Uruguay for a World Health Organisation conference, while the first lady will represent her nonagenarian husband at a function where he will be honoured with an accolade in Russia.
Zimbabwe: President Mugabe Leaves for Uruguay

The Herald, 17 October 2017

President Mugabe left Harare yesterday for Uruguay where he will join other Heads of State and Government attending the World Health Organisation (WHO) conference on… Read more »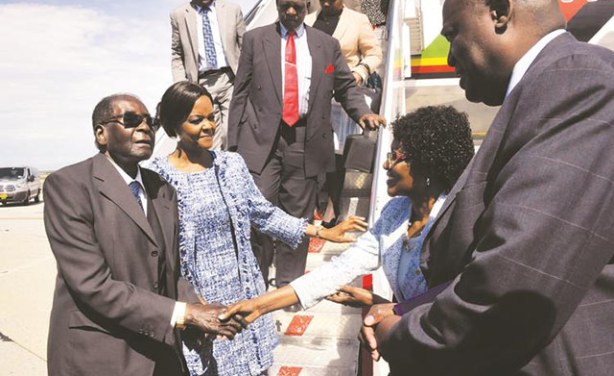 President Robert Mugabe and First Lady Grace Mugabe (file photo).
Zimbabwe: President in Uruguay for WHO Meeting

The Herald, 18 October 2017

President Mugabe arrived here yesterday morning where he is expected to join other global leaders for the World Health Organisation (WHO) global conference on non-communicable… Read more »