Kanu Visit, Morale Booster For Zimbabwe's Young Footballers
Football fans in Harare got a chance to get close to the iconic Emirates FA Cup trophy when former Arsenal star Nwankwo Kanu, who won the Cup with the Gunners, visited. Kanu, a three-time FA Cup winner, also had a chance to conduct a coaching clinic and impart some vital advice to young footballers.
Zimbabwe: Former Gunners Star Kanu Lauds Mwaruwari

The Herald, 17 October 2017

Former Arsenal and Nigerian star Nwankwo Kanu has spoken highly of ex-Zimbabwe captain Benjani Mwaruwari who was a close friend during their playing days at English club… Read more »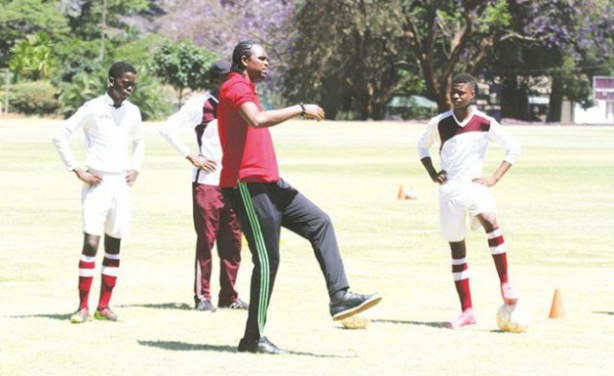 Visiting Nigerian and African soccer legend Nwankwo Kanu gives football tips to Prince Edward and Churchill schoolboys at Prince Edward School grounds in Harare.
Zimbabwe: Soccer - Kanu Conducts Coaching Clinic

The Herald, 16 October 2017

LOCAL football continues to enjoy flirtation with some of the world's finest footballers and expertise that comes with it after another legend of the game, Nwankwo Kanu of Nigeria,… Read more »
InFocus
Football fans in Harare will get a chance to get close to the iconic Emirates FA Cup trophy, which will be accompanied by former Arsenal star Nwankwo Kanu, who won the Cup with the ... Read more »