Court Allows Nakumatt Kenya's Eviction From Junction Mall
The management of the shopping complex says the ailing retailer's agents and employees can now only access the premises to remove their "stock, items and property". This follows Nakumatt's eviction from the premises due to unpaid rent, which the owners of the mall say ranges between U.S.$50 000 and U.S.$70 000.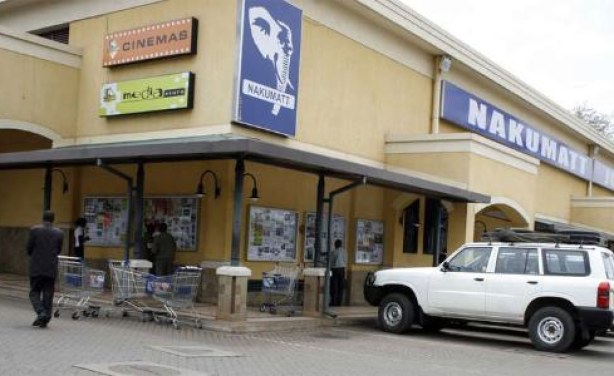 Nakumatt Junction on Ngong Road in Nairobi.
Kenya: Nakumatt Junction Ruling Set for Next Week

Nation, 17 October 2017

Troubled retailer Nakumatt will on Wednesday next week know whether it will continue to be a tenant at the upmarket Junction Mall. Read more »

Kenya: Internal Weaknesses, Debts Expose Nakumatt's Underbelly

East African, 9 October 2017

In 2013, Nakumatt Holdings launched its in-store packaged goods under the Blue Label. Its management believed this was a milestone in its efforts to dominate the retail sector in… Read more »

Kenya: Nakumatt, Junction Mall Lease Dispute Goes to Court

Nation, 2 October 2017

Troubled retailer Nakumatt has taken to court its lease dispute with the upmarket Junction Mall, which was Monday restrained from evicting the supermarket chain from its premises. Read more »

Kenya: Nakumatt Accuses the Junction Mall of Using Deceit and Tricks to Close Branch

Capital FM, 2 October 2017

Nakumatt has threatened to take legal action against The Junction Mall for closing the retailer's branch despite an earlier agreement that the two entities had reached to keep the… Read more »

Kenya: Nakumatt Now Closes Another Branch in Nairobi

Nation, 1 October 2017

Nakumatt Supermarket has closed its Junction branch in Nairobi, even as the retailer banks on cash injection from a new strategic investor to address its frequent stock outs at its… Read more »
InFocus
The region's Nakumatt stores are experiencing financial challenges with Kenya's store employees not being paid, while the Uganda branch is battling landlords over unpaid rent and ... Read more »

The family-owned business is fighting to cut back on massive debts owed to suppliers estimated at U.S.$145 million as at February 2015, a situation that has been pilling pressure ... Read more »

Troubled retail chain Nakumatt will use the country's "biggest" retailer, Tuskys', supply chain as the two retailers look into ways of aligning their operations including ... Read more »