Kenyan Police Deny Killing Dozens, Brutality in Poll Protests
A National Police Service report detailing the violence and killings following the annuled August 8 poll has been released. It comes after the Amnesty International and Human Rights Watch report which documents the excessive use of force by police and other security agents against protesters and residents.
Kenya: 4 Killed, 7 Arrested in Post-Polls Protest - Police

Nation, 20 October 2017

Four people died, 10 police officers were injured and seven others were arrested in demonstrations called by opposition Nasa between October 2 and October 16, police have said. Read more »

Kenya: Demonstration Press Statement

National Police Service, 20 October 2017

As the country goes into fresh Presidential Elections on 26th October 2017, we have witnessed an escalation of political rhetoric accompanied by assault and other forms of violence… Read more »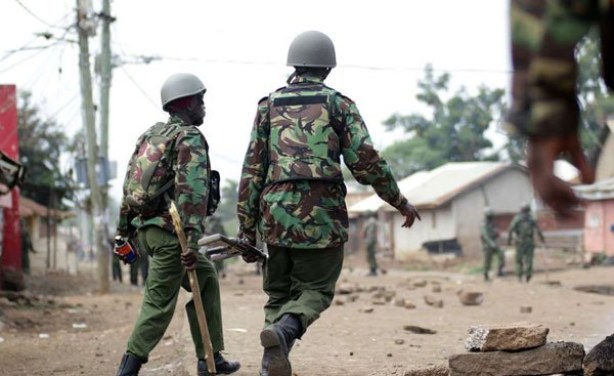 Anti-riot police officers patrol Nyalenda, in Kisumu County (file photo).
InFocus
Human rights activist Boniface Mwangi was hit in the chest by a teargas canister at "point-blank" range, as officers dispersed the #StopKillingUs protesters in Nairobi despite a ... Read more »

National Super Alliance leaders Raila Odinga, Musalia Mudavadi, Moses Wetang'ula and a host of MPs have vowed that there will be no fresh presidential election on October 26, ... Read more »

A 37-page report by Amnesty International and Human Rights Watch documenting excessive use of force by police and other security agents against protesters and residents has been ... Read more »