Kenyan Blogger Nyakundi Under Fire for Outrageous Rape Post
The controversial blogger Cyprian Nyakundi had criticized radio presenter Adelle Onyango for giving a talk about rape and went ahead to pose a rhetoric question that touched on rape and consensual sex with the radio presenter. Adelle Onyango has lectured Nyakundi for objectifying women and turning a powerful rape message into a matter of sexual preference.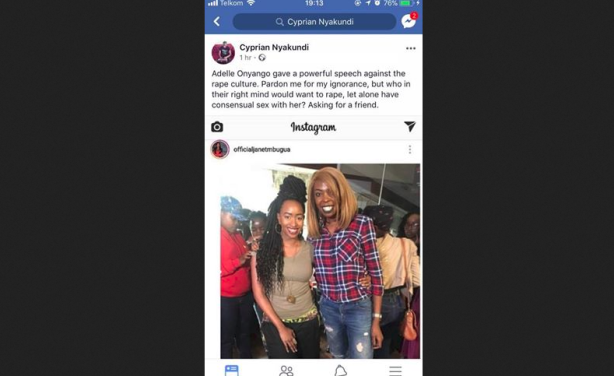 Blogger Cyprian Nyakundi under fire for distasteful comments on radio presenter Adelle Onyango.