South African President's Integrity in Spotlight at High Court
President Jacob Zuma's integrity as a leader took centre stage during the North Gauteng High Court hearing of his application to review the remedial action contained in former Public Protector Thuli Madonsela's State of Capture report. Judge President Dunstan Mlambo asked Zuma's lawyer, Advocate Ishmael Semenya, why Zuma had not acted on allegations of state capture as early as 2016.
Video
Publisher:

Publication Date:

24 October 2017

The North Gauteng High Court is expected to hear President Jacob Zuma's review application on the State Capture Report. see more »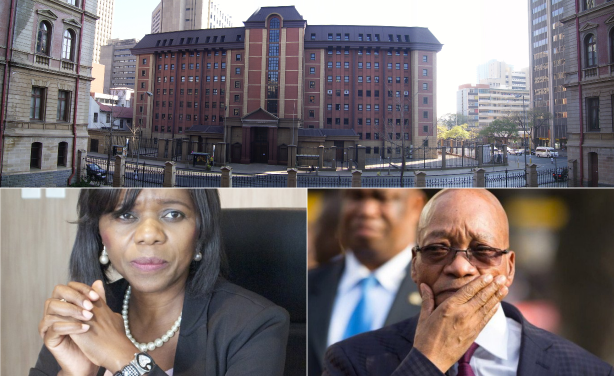 Top: North Gauteng High Court. Bottom-left: Former public protector Thuli Madonsela. Bottom-right: President Jacob Zuma.
InFocus
The National Prosecuting Authority has promised to "do the right thing" after the Supreme Court of Appeal handed down a 47-page judgment which dismissed the appeal brought by ... Read more »

Judge Motsamai Makume has granted President Jacob Zuma a stay in immediately implementing a judicial commission of inquiry into alleged state capture, a recommendation made by ... Read more »