Mugabe's Party to Raise U.S.$8 Million for 'Special Congress'
President Robert Mugabe's ruling Zanu-PF party has launched a fundraising drive to raise at least U.S.$8m for its extra-ordinary congress slated for December ahead of the 2018 elections. There is speculation that this could be part of a bigger plot to remove Vice-President Emmerson Mnangagwa and elevate First Lady Grace Mugabe's role in the party.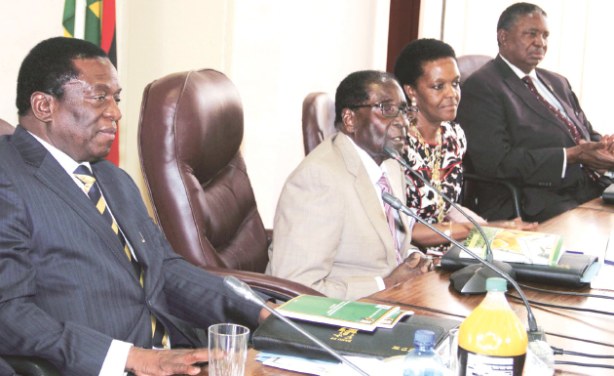 President Robert Mugabe flanked by First Lady Grace Mugabe and Vice Presidents Emmerson Mnangagwa (left) and Phelekezela Mphoko.
InFocus
President Robert Mugabe has reportedly agreed to turn the up-coming ruling party annual conference into an extra-ordinary congress setting the stage for what could be the final ... Read more »