Typhoid Outbreak Hits Zimbabwe's Capital
The battle with waterborne diseases continues unabated with a fresh typhoid outbreak reported in Mbare, raising fears that it could worsen given the state of unpreparedness of both the Harare City Council and government. Cholera and typhoid flourish in areas that lack clean water and have no proper sanitation.
Zimbabwe: Typhoid Outbreak Hits Harare

The Herald, 25 October 2017

Seventeen cases of typhoid have been confirmed at Matapi Flats in Mbare and authorities have since set up a 24-hour clinic to manage patients. The city's director for health… Read more »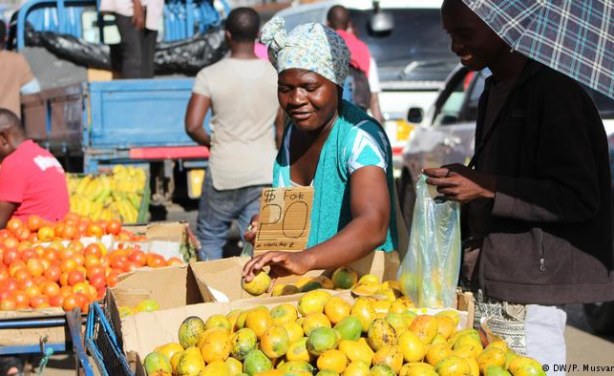 Zimbabwean food vendor (file photo).
Zimbabwe: Typhoid Epidemic Claims Six

CAJ News, 11 October 2017

An outbreak of typhoid has resulted in the deaths of at least six people in disease-prone Zimbabwe. The deaths have been reported from some 83 cases that have been laboratory… Read more »

Zimbabwe: 'Harare Now Free of Typhoid'

The Herald, 7 August 2017

There are no more cases of typhoid in Harare owing to measures taken by the Ministry of Health and Child Care and its partners, a Cabinet minister has said. Read more »
InFocus
Local Government Minister Saviour Kasukuwere has blamed local councillors for the rapid typhoid and cholera outbreaks saying that most affected areas were run by the opposition ... Read more »

Vendors are resisting the move by the government to ban selling fruit and vegetables in an effort to fight the spread of typhoid, saying the state has to give them jobs first. Read more »

Typhoid has killed nine people in Harare and is affecting dozens more, raising fears that the country's water and sanitation problems could lead to a cholera outbreak. Read more »