Ugandan Opposition Leader Re-Arrested, Driven Away by Police
Dr Kizza Besigye, a former presidential candidate, has been re-arrested together with Ingrid Turinawe, who is Forum for Democratic Change party Secretary for Mobilisation, and Patrick Amuriat, a candidate for the party presidency. The three had been granted bail at Rukungiri Court but at about 6.30pm police officers stormed the court premises and plucked Besigye out of his car. The three were dragged to a waiting police van and driven away.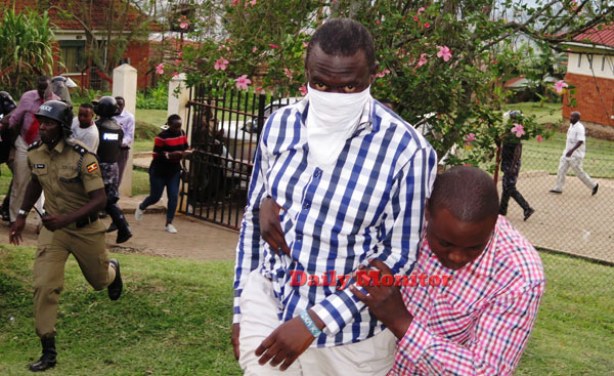 A plain-clothes security officer pushes Dr Besigye to a waiting police van.
InFocus
Former Presidential candidate Dr Kizza Besigye and his co-accused have been granted bail on charges which include two counts of inciting violence, malicious damage to property and ... Read more »