South African Gupta Family to Answer to U.S. Authorities?
German software giant SAP has shared the status about its South Africa businesses to United States authorities responsible for enforcing the U.S. Foreign Corrupt Practices Act following revelations in the #GuptaLeaks emails that revealed that the technology company agreed to pay 10% "sales commission" to a firm controlled by the Guptas in order to secure lucrative business contracts. This comes after reports that the U.S. Federal Bureau of Investigation is probing the embattled Gupta family in relation to suspicious cash flows between South Africa, Dubai and the U.S.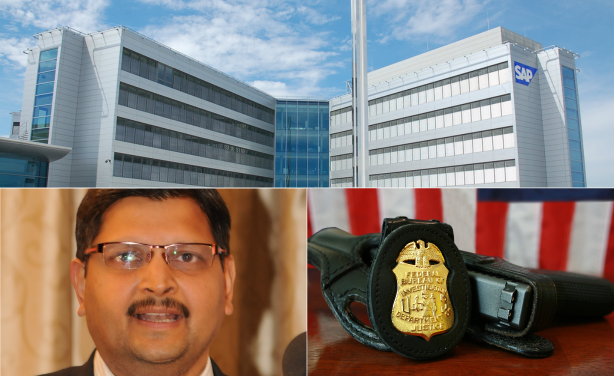 Top: SAP headquarters in Walldorf, Germany. Bottom-left: Atul Gupta. Bottom-right: FBI badge and gun.
Video
Publisher:

Publication Date:

13 July 2017

Multinational software company SAP says it is sending an executive board member based in Germany to South Africa to get to the bottom of the ... see more »
InFocus
Media reports tying African National Congress (ANC) MP Nkosazana Dlamini-Zuma to Gupta-associated businesses have been refuted by the ANC presidential aspirant. This comes after a ... Read more »

Civil group Save SA has called for the full disclosure of the scope of Bell Pottinger's activities following the embattled PR company's sanction from the British Public Relations ... Read more »