Ugandan Marburg Patient Who Went Into Hiding Dies
Last week, the task force helping to fight the Marburg virus outbreak in eastern Uganda asked police to hunt for Joseph Cherungu, who had reportedly been a caregiver to his sister, who died of the virus. When he was found, he had Marburg-like symptoms and was placed in isolation but later died. A ministry of health spokesperson said a blood sample Cherungu tested positive for the disease.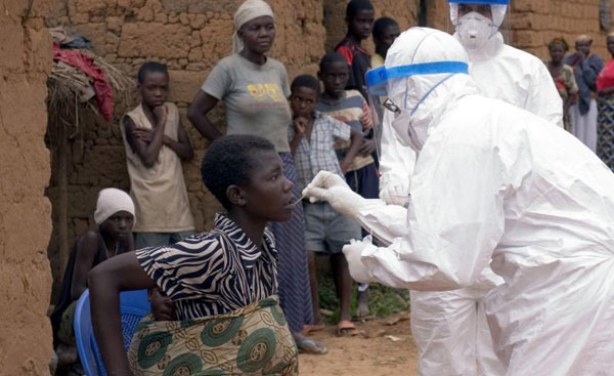 A member of the World Health Organisation takes an oral sample from a patient suspected of having Marburg haemorrhagic fever.
InFocus
The task force helping to fight the spread of the Marburg virus in Kween in eastern Uganda has asked police to hunt for a man who was reportedly one of the key caregivers for a ... Read more »

The ministry of health has confirmed an outbreak of the Marburg virus in the eastern district of Kween. Health minister Ruth Aceng says a 50-year-old woman from Chemuron village ... Read more »