WHO Gives U.S.$500,000 to Contain Plague, Marburg in East Africa
Kenya and Tanzania are among counties identified by the World Health Organisation as likely hotspots - both for the plague that has ravaged Madagascar and for a recent Marburg virus disease outbreak in eastern Uganda. So serious is the prospect of the Marburg virus spreading across the border to Kenya that the WHO has released $500,000 to contain the epidemic.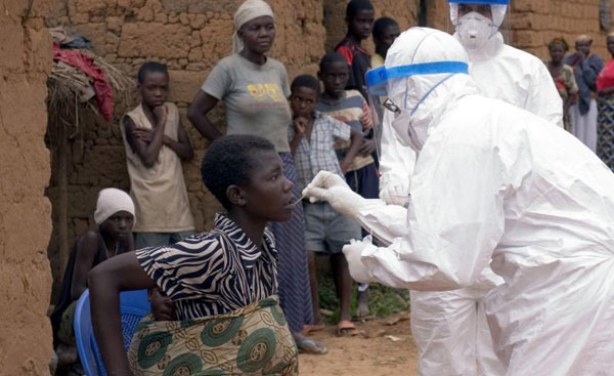 A member of the World Health Organisation takes an oral sample from a patient suspected of having Marburg haemorrhagic fever.
InFocus
Last week, the task force helping to fight the Marburg virus outbreak in eastern Uganda asked police to hunt for Joseph Cherungu, who had reportedly been a caregiver to his sister, ... Read more »

The World Health Organisation has warned nine countries - the Comoros, Ethiopia, Kenya, Mauritius, Mozambique, France's La Réunion, the Seychelles, South Africa and Tanzania ... Read more »

The task force helping to fight the spread of the Marburg virus in Kween in eastern Uganda has asked police to hunt for a man who was reportedly one of the key caregivers for a ... Read more »