Namibian President Commissions Chinese-Built Submarines
Two state-of-the-art naval vessels have been commissioned by President Hage Geingob at the harbor town of Walvis Bay. Both submarine chasers were donated by the Chinese People's Liberation Army and arrived in Namibian waters in August 2017.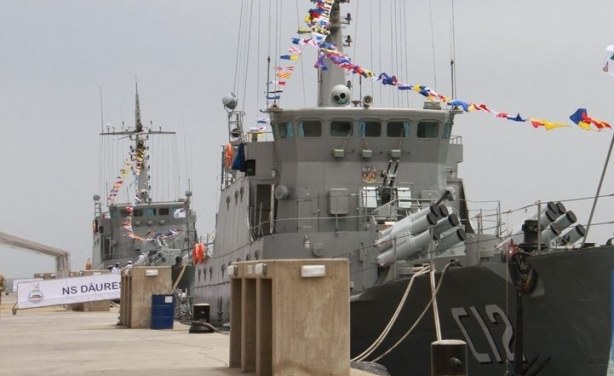 Two state-of-the-art Chinese-built naval vessels commissioned President Hage Geingob.
Namibia: China Strides Into a New Era of Socialism

New Era, 30 October 2017

On 18 October, at the opening of the national congress of the Communist Party of China which attracted worldwide attention, General Secretary Xi Jinping delivered a 3 hours and 25… Read more »

Namibia: China's Role in Reshaping Walvis Bay Port

New Era, 28 August 2017

The shuttle speeds past Hilton Hotel but Oiva Willbard's pensiveness turns into apprehension as he finds himself stuck in traffic around Windhoek High School. "It's lunch-hour, I… Read more »