We Won't Allow Whites to Observe Our Polls, Says Mugabe
President Robert Mugabe has reportedly accused non-governmental organisations of interfering in Kenya's elections, saying that civil society had a habit of working with opposition to unseat incumbent presidents. Mugabe took a swipe at Kenyan opposition leader Raila Odinga's decision to boycott their presidential election re-run, saying that it was as a result of NGOs and "whites".
Zimbabwe: Mugabe Wades Into Kenya Election Row

New Zimbabwe, 29 October 2017

President Robert Mugabe has declared that non-governmental organisations funded by the West will not be allowed to observe next year's harmonised elections. Read more »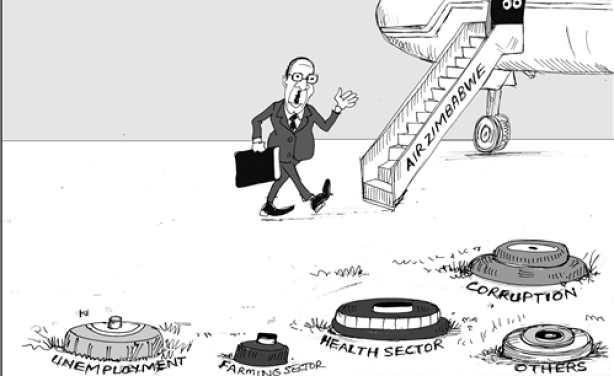 President Robert Mugabe cartoon.