Namibia Scraps Visas for Africans
The cabinet has authorised the implementation of issuing African passport holders with visas on arrival at ports of entry as a first step towards the eventual abolition of all visa requirements for all Africans. Namibia and other African states have long considered the possibility of a common continental passport by 2018 as part of the African Union's Agenda 2063.
Namibia: Govt Scraps Visas for Africans

New Era, 31 October 2017

Namibia has gotten the ball rolling on plans to scrap visa requirements for African passport holders after Cabinet authorised the implementation of this process - to be carried out… Read more »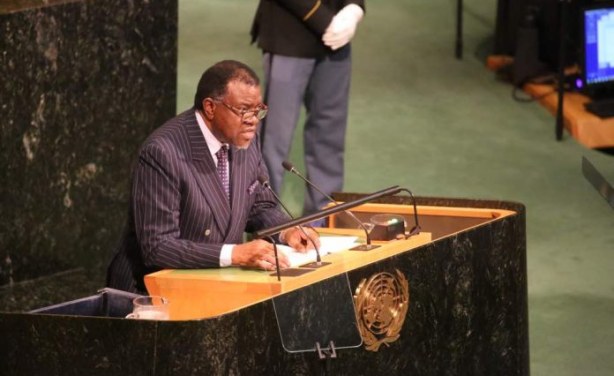 President Hage Geingob (file photo).