Somalia, South Sudan, Nigeria Cited for Murders of Journalists
The Committee to Protect Journalists says in its annual "global impunity index" that the three African countries are among 12 around the world in which at least five work-related murders of journalists have not been solved in the decade ending August 31 this year.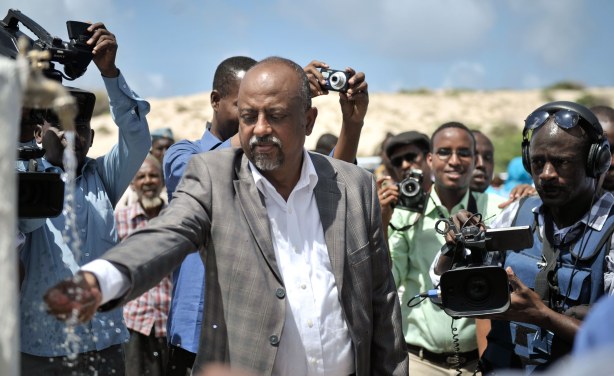 Journalists at work in Somalia, watching a government official inaugurate a new water project. But in conflict zones, they are in danger of getting killed - and the crimes are not solved.