Concern for Relatives of Rwanda's Torture Victims
Human Rights Watch has found that government officials threatened and coerced victims' family members to present false information about what happened to their loved ones. Those who refused to fabricate stories were detained. This comes after an HRW report confirmed 104 cases of people who were illegally detained, and in many cases tortured or ill-treated, in military detention centers.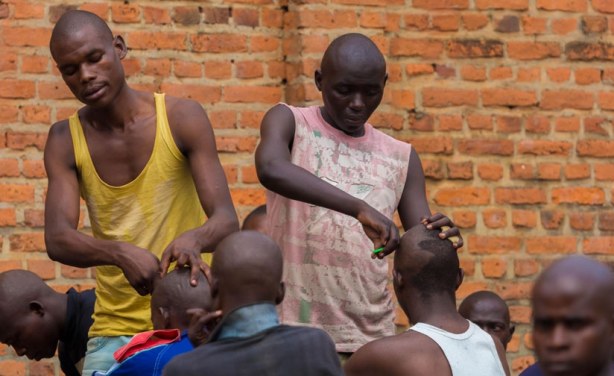 Men help to shave their colleagues. Accoring to Human Rights Watch, Gikondo Transit Center must be called a prison, there is unlawful Detention and Ill-Treatment in Rwanda's Gikondo Transit Center (file photo).
InFocus
The UN team's visit to Rwanda was to investigate alleged torture and rights abuses. The investigation was suspended, citing a "series of obstructions imposed by authorities" and ... Read more »

The Minister of Justice, Johnston Busingye, says Human Rights Watch has over the years been running a campaign to discredit the government. This follows a report by the rights ... Read more »

Human Rights Watch has confirmed 104 cases of people who were illegally detained, and in many cases tortured or ill-treated, in military detention centers between 2010 and 2016; ... Read more »