Mining Company Seeks Deal With Tanzania to Lift Ban On Gold
If Tanzania lifts its gold export ban, Barrick Gold could pay a $300 million settlement to the government. The firm has said that it hopes for a final agreement in the first half of next year.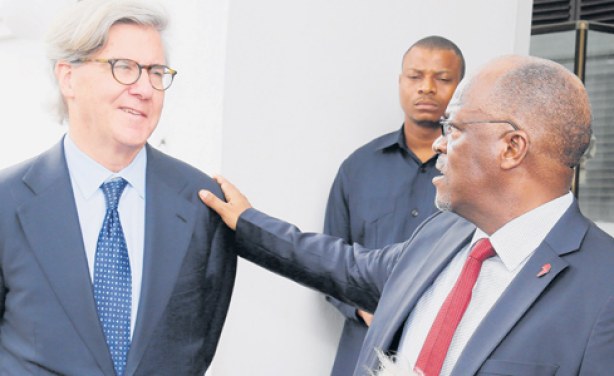 President John Magufuli with Barrick Gold Corporation Executive Chairman, Professor John Thornton.
InFocus
TanzaniteOne Mining, the country's largest miner of the rare gemstone, has bowed to government pressure to address serious flaws unearthed by a parliamentary team. These include ... Read more »

Africa's richest man Aliko Dangote says that new mining laws in Tanzania will potentially scare away investors - but President John Magufuli's administration says his remarks are ... Read more »