Ugandan Medical Team Lined Up for Age Limit Research
The Uganda Medical Association plans to set up a team to conduct research on whether a person who is 75 or older has the physical and mental abilities to be president. The association's president, Dr Anthony Ekwaro Obuku, told a parliamentary committee that the panel will do the research in the wake of strong debate on the unpopular age limit bill.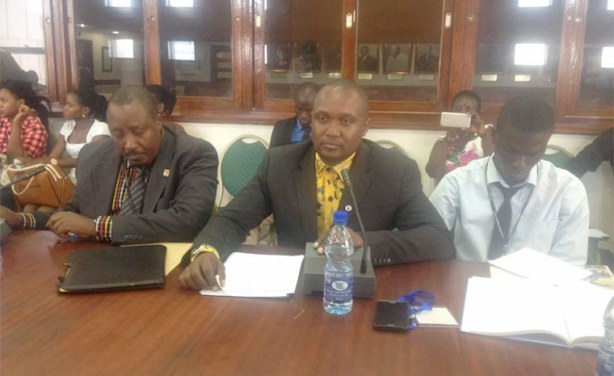 Dr Anthony Ekwaro Obuku before the Legal and Parliamentary Affairs committee.
InFocus
Ruling party MP Raphael Magyezi abandoned the first hearing of the parliamentary committee scrutinising his controversial presidential age limit removal bill. For close to six ... Read more »

The money was said to help lawmakers consult with their constituents over the removal of the age limit in the constitution. Read more »