Arrest Zuma or Arrest Us, South African Protesters Chant
Eight #UniteBehind protesters calling for the arrest of President Jacob Zuma have been arrested and charged with trespassing after they occupied the offices of the National Prosecuting Authority (NPA). Activist Zackie Achmat, wo was among those held, called on fellow South Africans to hand themselves over at NPA offices on November 30 and demand the president be arrested.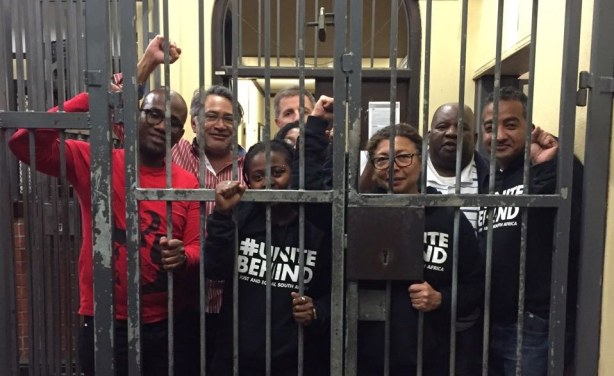 #UniteBehind activists arrested after calling for President Jacob Zuma's arrest.
InFocus
President Jacob Zuma has said that he is prepared to assemble a commission of inquiry into state capture within 30 days if ordered by a court to do so. This comes as activists from ... Read more »

African National Congress alliance partners - the South African Communist Party and trade federation Cosatu - have placed President Jacob Zuma under fire for not consulting them on ... Read more »

The South African Communist Party and the Congress of South African Trade Unions are not expected to hold back their ire at African National Congress (ANC) leader President Jacob ... Read more »