Nigerian Authorities Name St Philips Church Massacre Masterminds
The Commissioner of Police in Anambra State, Garba Umar, has released the names of two suspects behind the killing of 18 worshippers at St Philips Catholic Church in Ozubulu. The suspects who are currently serving a prison term in South Africa for murder are alleged to have admitted their involvement in the massacre.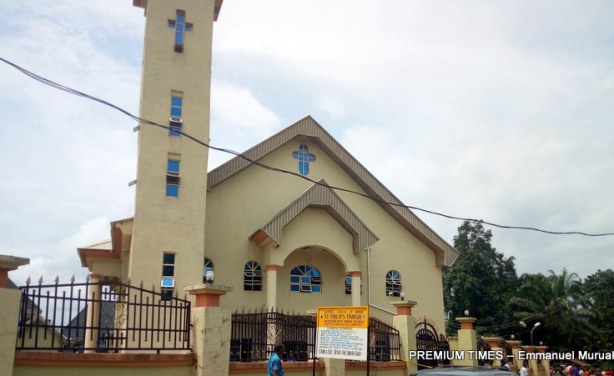 St Philips Catholic Church in Anambra State.
InFocus
An unknown gunman opened fire on worshippers during the morning mass at St. Philips Catholic Church in Anambra State. Some reports put the death toll at 12, while others say as ... Read more »