Prosecutors Want Tougher Sentence for Oscar Pistorius
State prosecutor Andrea Johnson has told the Supreme Court of Appeal that High Court Judge Thokozile Masipa erred in her judgment and in sentencing Oscar Pistorius to six years for the murder of his girlfriend Reeva Steenkamp.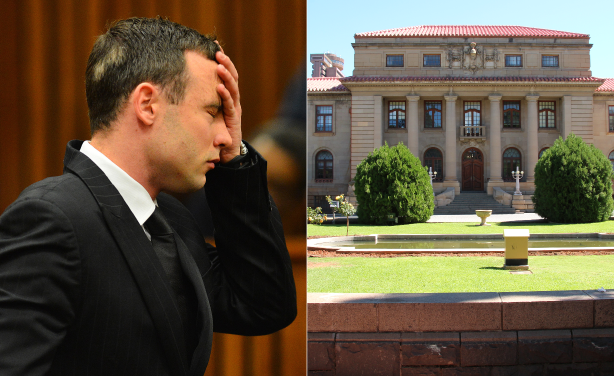 Left: Oscar Pistorius. Right: Supreme Court of Appeal.
InFocus
The National Prosecuting Authority of South Africa has stated that it will file an application for leave to appeal Oscar Pistorius's "lenient" six-year sentence for killing his ... Read more »

Convicted murderer and former Paralympian Oscar Pistorius has been sentenced for killing his girlfriend Reeva Steenkamp. Read more »