South African Revenue Service Mulls Legal Action Over Zuma Book
The State Security Agency has sent a cease and desist letter to investigative journalist Jacques Pauw and his publisher over revelations in his new book that expose how millions of rands of taxpayers' money flowed into the bank accounts of bogus spies, along with other revelations about President Jacob Zuma's government. This comes as the South African Revenue Service indicated it was considering legal action against Pauw over the unlawful disclosure of taxpayer information.
Video
Publisher:

Publication Date:

3 November 2017

Jacques Pauw has alleged in a newly published book that President Jacob Zuma failed to submit his tax returns for at least the first five years of his ... see more »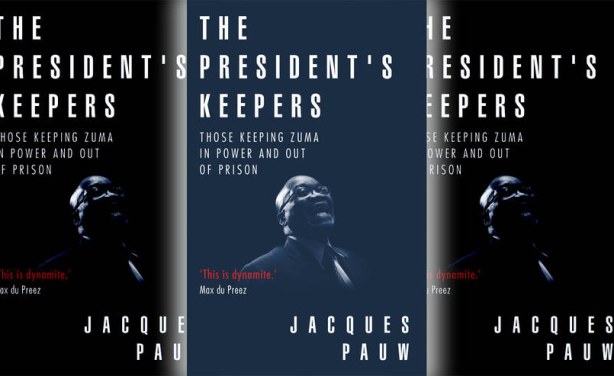 Cover of The President's Keepers by Jacques Pauw.
InFocus
Official opposition the Democratic Alliance staged a walkout during a Parliamentary question and answer session for President Jacob Zuma who denied that he received any undisclosed ... Read more »