Fighting Hunger and Obesity in Africa
Focused for decades on ending hunger, African countries have largely failed to address a rising obesity epidemic that could soon become the greater public health crisis, experts say. A quarter of the world's 41 million overweight children under five live in Africa, a figure that has nearly doubled on the continent in the last two decades, according to the Global Nutrition Report published on Saturday.
A child has a meal at a food distribution centre in the Rwanda camp for internally displaced persons (IDPs), near Tawila, North Darfur. More than 8,000 women and children living in the camp benefit from nutrition programmes run by the World Food Programme (WFP).

Vulnerable mothers are provided Plumpy'Nut and other food items at the Gor Machar health clinic to help feed their children suffering from moderate acute malnutrition.

Improving nutrition in Tanzania.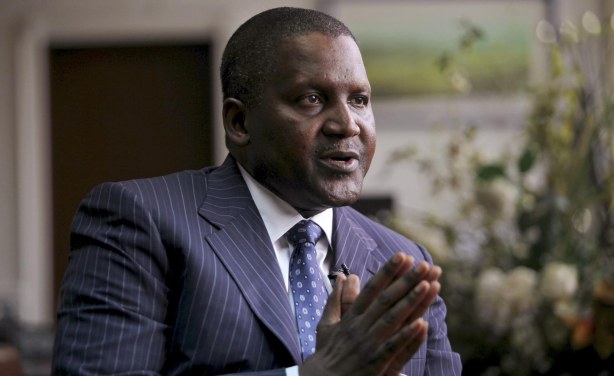 Aliko Dangote
Documents
Publisher:

Publication Date:

4 November 2017

A better nourished world is a better world. Yet the 2017 Global Nutrition Report shows that, despite the significant steps the world has taken towards ... see more »
Africa: The Road Out of Poverty Depends On Feeding Our Children Nutritious Food First

IPS, 16 October 2017

One drizzly morning in some lush green tea plantations in Rwanda, I was on my way to visit a local community, to assess nutrition indicators among women and children. We stopped in… Read more »

Nigeria: 3.4 Million People Need Nutrition Support in North-East - UN

Premium Times, 22 October 2017

The United Nations Office for the Coordination of Humanitarian Affairs, UN-OCHA, said about 3.4 million people need nutrition assistance due to food crisis caused by Boko Haram… Read more »

Kenya: Food Scarcity in Towns Is a Ticking Time Bomb

Nation, 29 October 2017

Celestine Juma has made it a routine to send her four-year old daughter Georgina to school without breakfast. Read more »

Congo-Brazzaville: Starvation Threatens Thousands of Congolese Children

CAJ News, 1 November 2017

AS many as 700 000 children could starve in the conflict-torn Kasai region of the Democratic Republic of Congo (DRC) unless food aid is secured. The head of the United Nations… Read more »

Namibia: 37 Percent of Namibians Hungry and Undernourished

Namibian, 23 October 2017

THE prevalence of undernourishment in Namibia was last measured at 37% in 2016, while 24% of children under the age of five are stunted. Read more »

Mozambique: Mozambique "can Meet Zero Hunger Target"

AIM, 16 October 2017

The United Nations World Food Programme (WFP) is focusing its support for Mozambique on resilience to climate change and on long term social protection in order to meet the target… Read more »

Africa: Women Are Pivotal to Addressing Hunger, Malnutrition and Poverty

IPS, 13 October 2017

The 16th of October marks World Food Day, a reminder to the international community of the criticality of treating food security as a 21st Century priority if sustainable… Read more »