Kenyan Rugby Player Okombe Stabbed to Death
Mike Okombe, 27, has died after being stabbed, allegedly by his girlfriend. Reports indicate that he was stabbed once in the chest and declared dead on arrival at Valley Hospital in Nakuru.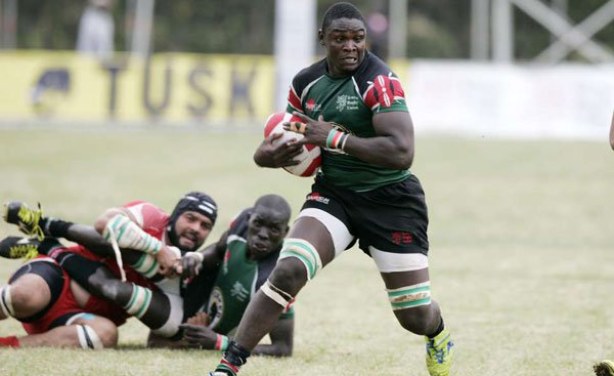 Kenya Simba's Mike Okombe in action against Tunisia during their Confederation of African Rugby match on June 28, 2015 at RFUEA grounds.