U.S. Airstrikes Target Militants in Somalia for the First Time
On November 3, the United States carried out two separate airstrikes against the Islamic State of Iraq and al-Sham in Somalia, the US Africa Command says. The operations marked the first time that US forces have targeted ISIS militants in the conflict-ridden Horn of Africa country. Militant leader Sheikh Abdulkadir Mumin survived the airstrikes which targeted caves in a remote mountainous area in Puntland.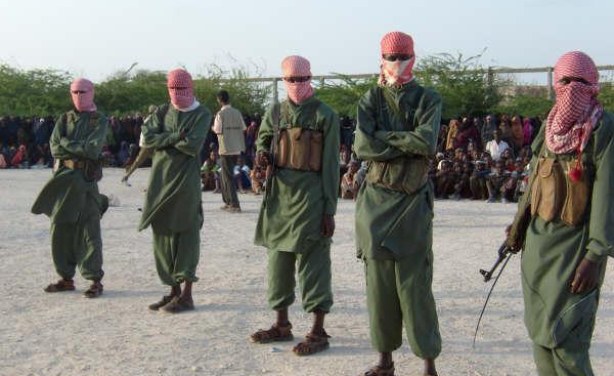 Members of the militant Al-shabab in southern Somalia.
InFocus
The U.S. has ordered all non-essential staff of its mission to Somalia to leave the capital, Mogadishu, citing "specific threat information" against them. Read more »