Dare to Boo Grace Mugabe in Zimbabwe?
Police have launched a manhunt for a group of ruling party youths that booed First Lady Grace Mugabe at a rally in Bulawayo. The heckling angered President Robert Mugabe, who accused his then-deputy Emmerson Mnangagwa of planning to embarass the First Lady. In Zimbabwe, this is a criminal offense that can result in a one-year prison sentence or a fine.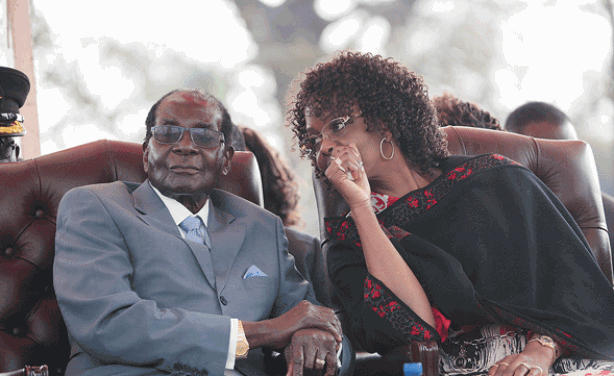 President Robert Mugabe and First Lady Grace Mugabe (file photo).
InFocus
Zimbabweans have reacted with mixed emotions after President Robert Mugabe fired his deputy and long-time ally Emmerson Mnangagwa. Some social media users were sympathetic to the ... Read more »

First Lady Grace Mugabe has declared that under-fire Vice President Emmerson Mnangagwa should be gone from both the government and Zanu-PF, before the ruling party's extraordinary ... Read more »

This follows a weekend of rallies where President Robert Mugabe and his wife directly indicated that Vice President Emmerson Mnangagwa - who has been leading a faction of the ... Read more »