Former South African Minister Speaks on Zuma Warnings, Memoir
Former intelligence minister Ronnie Kasrils has said he warned former leader Nelson Mandela against President Jacob Zuma during the launch of his book A Simple Man: Kasrils and the Zuma enigma, which chronicles his period in exile and his relationship with Zuma during the 1980s. Kasrils' book comes after the release of The President's Keepers by investigative journalist Jacques Pauw which exposes multiple revelations about President Jacob Zuma's government.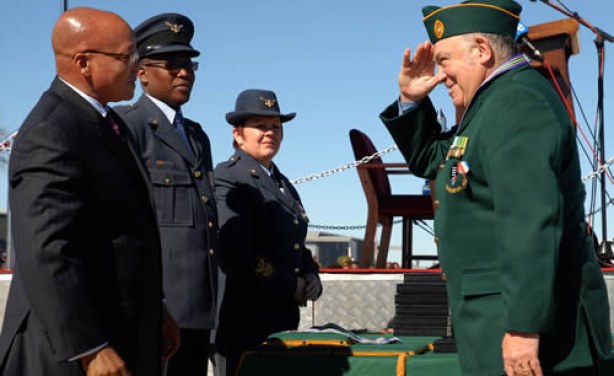 President Zuma awards Ronnie Kasrils the Military Veterans Decoration in Platinum Class 111 (file photo).
InFocus
The President's Keepers by author and investigative journalist Jacques Pauw has reached ninth place on online retailer Amazon's bestsellers' list despite circulation of a pirated ... Read more »