Lake Nakuru Pollution Hampers Search for Kenya Crash Victims
For the last 18 days that the search has been going on, the recovery team has had to endure hours in extremely dirty water and silt, which has frustrated their efforts to locate and retrieve the bodies in Lake Nakuru. The high levels of raw sewage mixed with water has not made things any easier for divers manoeuvring the lake.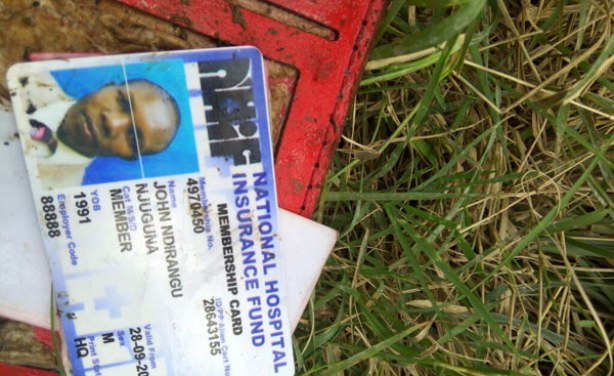 This photo taken on November 5, 2017 shows documents belonging to one of the missing passengers of the helicopter that crashed into Lake Nakuru last month.
InFocus
The search for 3 bodies of the Lake Nakuru helicopter crash victims has entered its 9th day. A team of geologists from the Ministry of Mining has arrived in Nakuru to help in the ... Read more »

Two of the five bodies of victims of the Lake Nakuru helicopter crash have been recovered. The National Disaster Operation Centre says the bodies have been taken to a funeral home ... Read more »