Why Africa Should Start Creating Its Own Medical Technology
"African countries need to start producing and developing their own medical devices. A cadre of suitably skilled biomedical engineers is needed for this sort of innovation to take root," writes Tania Douglas for The Conversation.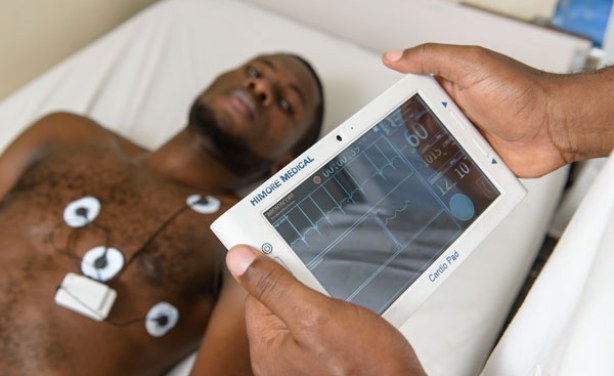 The Cardiopad invented by Cameroonian Arthur Zang is believed to be Africa's first handheld medical computer tablet (file photo).
InFocus
The high level meeting brings together a range of leaders and experts to address issues regarding access to medicines, equipment and diagnostics. Read more »

UGsign Mobile was developed in partnership with SPIDER, a Swedish programme for ICT in developing regions, to make learning of sign language accessible via digital platforms. Read more »